Competitions are fun and giving your teammates a little encouragement is a great way to add to the enjoyment of the competition experience.  At my studio, we have big sisters and little sisters/brothers.  Throughout the year, at holidays, birthdays, dance competitions and recital, we find ways to encourage each other.  It could be something as simple as a sweet note and their favorite candy or you can get a little more creative.  Since competition season has arrived, here are few easy and fun ways to encourage your teammates.
Blow Their Socks Off via Etsy
Just switch out the cheer ribbons for ribbons in your studio colors!
You're A Star Bursting With Talent via Pinterest
Starbursts are a great option because they won't melt and get on your costume.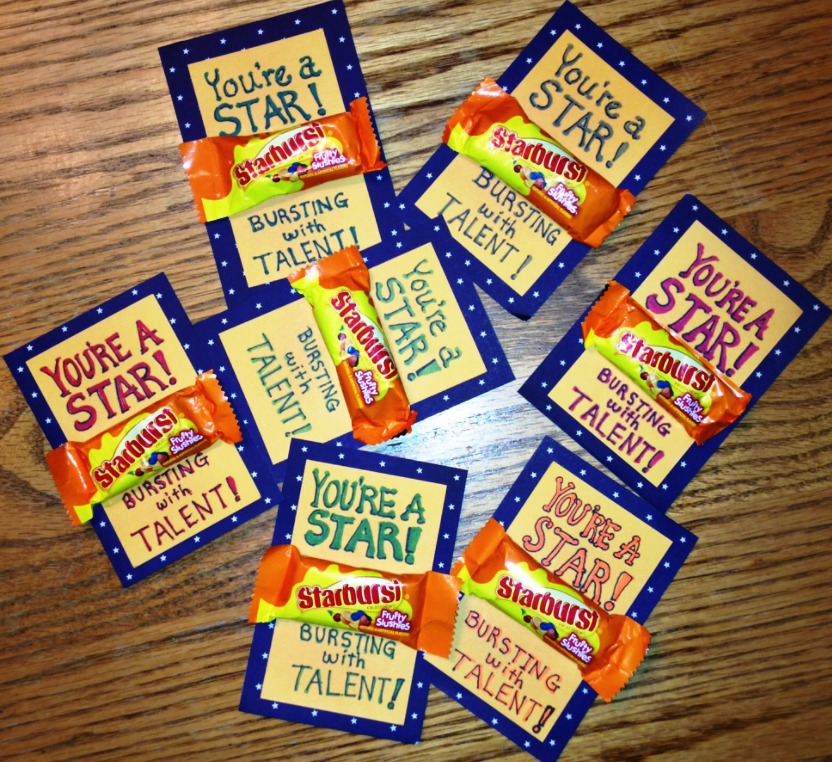 Push Yourself To Do Your Best via debcb
Can't ask much more of your teammates than to give it their all.
The Difference Between Ordinary and Extraordinary is That Little Bit of "Extra" via Pinterest
You Are All Important Pieces of Our Team via Pinterest
We Are Rooting For You via Pinterest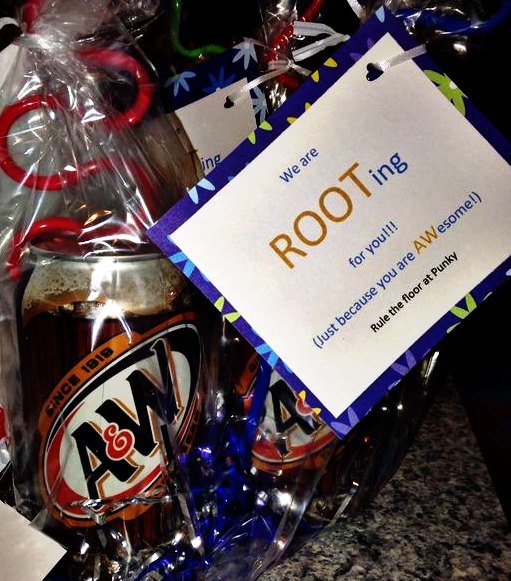 You're Going To Nail It Tomorrow via Pinterest
You might not be able to wear nail polish for competition, but this fun little gift will give those hard working feet of yours a little color boost for the following week!
Let's Blow The Judges Away via Pinterest
This is great if you have a large team and are trying to do something for everyone.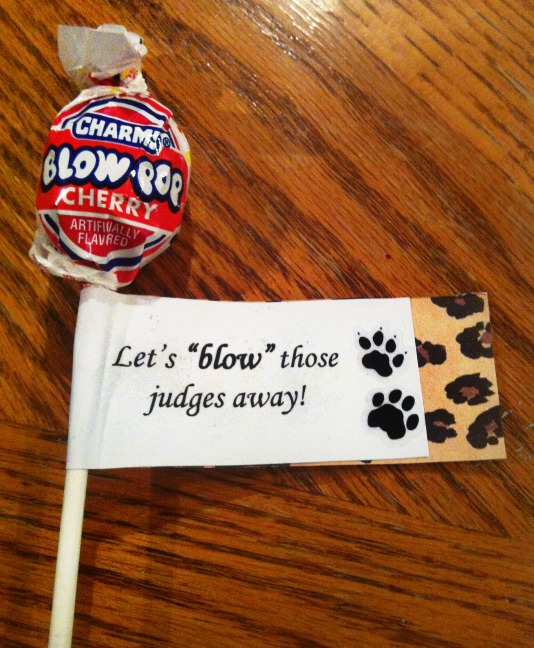 Take an Extra Big Breath… via Pinterest
This is perfect to give to someone new to competing or if someone has their first solo.  You could also re-phrase it to say Take an extra big breath and I know you will do extraordinary.
You haven't worked that hard not to let it show on stage – time to show off that technique.