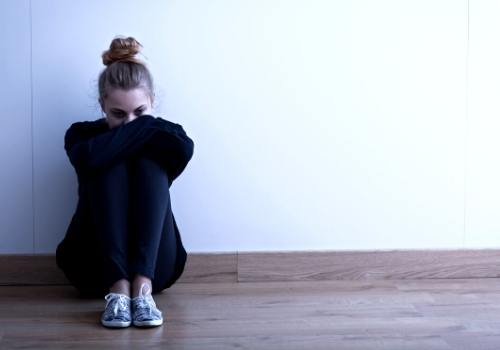 This post may contain affiliate links that allow us to earn a small commission at no additional cost to you.
Breakup songs – the list of songs to help you survive a breakup is endless because there is no other way to say it, breakups suck. This continues to be one of the most requested playlists and while all of these songs don't fit a performance on stage, they are sure to make you feel all of the emotions of what you are experiencing. Even if it was the right thing to do, it's hard. There are a variety of reasons for breakups, timing, long-distance, not emotionally ready, afraid of commitment, toxic, cheating, incompatible on important topics, wanting different things for the future and the list goes on. But going through the process of ending a relationship, cutting someone out of your life, takes time and a grieving period. Artists have done a fantastic job of writing songs about heartbreak and getting over a broken heart. No matter what the reason is for your breakup, there's a song you can relate to in some way.
The playlist of the best breakup songs below is broken down by theme to help you find the most relatable songs to your situation. There are a variety of songs from classics to pop, to ballads whose lyrics are so relatable to those going through a breakup. While some of these songs are from singer-songwriters you have heard of for years, others are from up-and-coming artists. And of course, you have some grammy award-winning artists who have an album or two dedicated to heartbreak. There are verses that will stick with you for a lifetime and a kick you to the curb anthem, and a duet or two.
This playlist continues to be updated on a weekly basis.
Breakup songs: I Don't Want It To End
Hold On – Chord Overstreet
love, or the lack thereof – Isaac Dunbar
End of the Road – Boyz II Men
---
Breakup Songs: When They've Moved On
Drivers License – Olivia Rodrigo
Someone Like You – Adele
What We Had – Sody
Somebody Else – The 1975
You Don't Know How Lucky You Are – Keaton Henson
happier – Olivia Rodrigo
Never Really Mine – Liz Longley
Send My Love (To Your New Lover) – Adele
Beach Baby – Bon Iver
Jealous – Labrinth
Dancing On My Own – Callum Scott
Shout Out To My Ex – Little Mix
Breakeven – The Script
Happier – Ed Sheeran
You Oughta Know – Alanis Morissette
---
Breakup Songs: Trying To Move On
A Little Bit Yours – JP Saxe
Dancing With Your Ghost – Sasha Alex Sloan
I Miss You, I'm Sorry – Gracie Abrams
Ghost of You – 5 Seconds of Summer
Get Me – Anna Clendening
If You Have To – Ella Langley
Remember That Night – Sara Keys
I Almost Do – Taylor Swift
Not The Sun – Morgan St. Jean
Hope Is A Heartache – LÉON
Can't Let You Go – Ali Gate
A Little Too Much – Shawn Mendes
Too Much To Ask – Niall Horan
Past Tense – Amanda McBrayer
Falling – Harry Styles
11 Blocks – Wrabel
I Found – Amber Run
Ain't No Sunshine – Bill Withers
What A Time – Julia Michaels, Niall Horan
How Can You Mend A Broken Heart – Michael Bublé (Bee Gees cover)
---
Breakup Songs: Moving On After A Toxic Relationship
Unlearn – Benny Blanco, Gracie Adams
Its Okay If You Forget Me – Astrid S
Lose You To Love Me – Selena Gomez
July – Noah Cyrus
Turning Tables – Adele
Moral of The Story – Ashe
Better Man – Taylor Swift
Let It Go – James Bay
Don't Wanna Be Your Girl – Wet
1 step forward 3 steps back – Olivia Rodrigo
favorite crime – Olivia Rodrigo
The Way I Loved You. -Taylor Swift
Selfish – Madison Beer
Since U Been Gone – Kelly Clarkson
Ex-Factor – Lauryn Hill
I Will Always Love You – Whitney Houston
For Emma – Bon Iver
---
Breakup Songs: The Reality of No Longer Being A Part of Their Life
21 – Gracie Abrams
Dust – Rebekah Fitch
Love Is Weird – Julia Michaels
---
Breakups Songs: The Couple That Keeps Hanging On
Blinding Spot – Maddie Zahm
Chasing A Feeling – LÉON
Circles – Post Malone
Mean It – Gracie Abrams
Skinny Love = Birdy
Walking Blind – Aiden Hawken
Exhale – Whitney Houston
Stay – Rihanna feat. Mikky Ekko
i love you – Billie Eilish
Deep End – Birdy
Unlove You – Jennifer Nettles
---
Breakup Songs: When There Is Someone Else
It Was Never Going To Be Me – Erin Kaith
Traitor – Olivia Rodrigo
Wrong Direction – Hailee Steinfeld
i hate you , i love you – Garret Nash, Oliva O'Brien
Hate To Be You – Lexi Jayde
Heather – Conan Gray
Be Alright – Dean Lewis
I Loved You First – Joan
Before He Cheats – Carrie Underwood
I Heard It Through The Grapevine – Marvin Gaye
Jolene – Dolly Parton
Cry Me A river – Justin Timberlake
---
Breakup Songs: Can't Be Your Friend
Friend – Gracie Abrams
---
Breakup Songs: The One That Got Away
The One That Got Away – Katy Perry
Let Her Go – Passenger
---
Breakup Songs: I Can't Be Replaced
Aftertaste – Shawn Mendes
---
Breakup Songs: I Messed Up
Mess It Up – Gracie Abrams
Sorry – Aquilo
Apologize – OneRepublic
Go Easy On Me – Adele
7 Minutes – Dean Lewis
---
Breakup Songs: If It's Meant To Be
Tell Me It's Real – Seafret
Us – James Bay
see you later (ten years later) – Jenna Raine
Fall In Love with You – Montell Fish
Perfect – Ed Sheeran
Turning Page – Sydney Rose
---
Breakup Songs: Not Ready – You're Not The One
Sorry – Halsey
If The World Was Ending – JP Saxe feat. Julia Michaels
All Too Well – Taylor Swift
Too Good At Goodbyes. – Sam Smith
I Fall Apart – Post Malone
Last Love Song – ZZ Ward
Maggie May – Rod Stewart
Fingers Crossed – Lauren Spencer-Smith
Superficial Love – Ruth B.
---
Breakup Songs – Over It
you broke me first – Tate McRae
You Should Be Sad – Halsey
You're Not Sorry – Taylor Swift
Already Mine – Sam Short
I Wish I Missed My Ex – Mahalia
We Are Never Getting Back Together – Taylor Swift
Really Don't Care – Demi Lovato
You Said – Connor Price
Survivor – Destiny's Child
Go Your Own Way – Fleetwood Mac
Go Your Own Way – Lissie (Fleetwood Mac Cover)
Love Yourself – Justin Bieber
---
Breakup Songs – I Miss You
Stay – Gracie Abrams
I Miss You – Clean Bandit, Julia Michaels
Lonely Year – AJ Smith
Half A Heart – One Direction
Bruises – Lewis Capaldi
Back To Friends – Lauren Spencer-Smith
---
Breakup Songs: When You Know Its Over
All I Ask – Adele
Wide Eyed – Billy Lockett
Break My Heart Again – FINNEAS
when the party's over – Billie Eilish
Tolerate It – Taylor Swift
Better Off – The Fray
Nothing Breaks Like A Heart – Miley Cyrus, Mark Ronson
Love You Goodbye – One Direction
---
Breakup Songs: When You Wish You Could Try Again
The Scientist – Coldplay
If By Chance – Ruth B
i don't want to the watch the world end with somene else – Clinton Kane
Thinkin Bout You – Frank Ocean
Begining, Middle, End – Leah Nobel
Want You Back – Haim
WYD Now? – Sadie Jean
Always On My Mind – Wilie Nelson
What is your all time favorite breakup song? Leave a comment below.
More Songs By Theme: Here
Other Relatable playlists include Songs About Missing Someone You Love and Songs About Imperfect Relationships and the Frustration they Bring
Check out Spotify to play all of your favorite songs and check out the songs featured in this playlist.