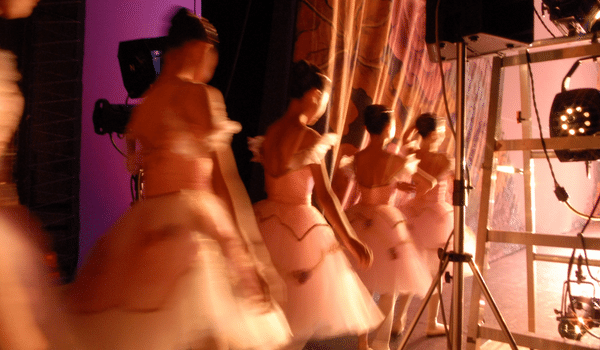 This post may contain affiliate links that allow us to earn a small commission at no additional cost to you.
What Is A Dance Competition?
A dance competition is an event where dancers of all ages and skill levels come together to perform and compete against each other. Competitions can be organized around a specific style of dance, such as ballet or hip hop, or they can be more general and open to a variety of dance styles.
During a dance competition, dancers typically perform a solo, duet, or group routine that they have choreographed or learned specifically for the competition. They are then judged by a panel of judges based on their technique, artistry, and overall performance.
Most dancers attend dance competitions with their dance studios, but some dance competitions do allow independent entries for dancers. You will find a wide variety of levels of competition, from beginner level to advanced, dance routines to move and entertain you, and award ceremonies with contestants jumping up and down.
When Are Dance Competitions Held?
Dance competitions usually run from January to May for their regional dance competitions. These allow you to qualify for their National Dance Competition, which is held during the summer months and allows dancers to compete against dance studios from a wider geographic region.
Where Are Dance Competitions Held?
Dance competitions are held in various venues, from professional theaters and college auditoriums to high schools.
Dance Competition Categories
There are many different categories included in a dance competition. Some common categories include:
Solo dance: This category is for individual dancers performing a solo routine.
Duet/trio dance: This category is for two (duo) or three dancers dancing.
Group dance: This category is for a group of dancers performing together and varies by size – small group, large group, and production – some competitions have categories for supergroups as well.
Style categories: These categories are based on the style of dance being performed, such as ballet, musical theater, acro, jazz, tap, lyrical, contemporary, hip hop, etc.
Age Division: These categories are based on the average age of the dancers and may be further divided into subcategories such as "mini," "petite," "junior," "teen," "senior," or "professional." Typically in a production number, the age ranges from 5 – 18, and those dances tend to end up in the teen division or junior division, depending on how the ages are dispersed.
Performance categories: These categories are based on the level of difficulty or skill required for the routine and may be further divided into subcategories such as "novice," "intermediate," or "advanced."
Special awards: These may be given for stand-out performances on stage or something unique that caught a judge's eye, such as "Best Costumes" or "Best Choreography."
What are Competition Levels?
Most competitions have several levels based on how much time the dancer spends training each week. If you attend a dance convention, which also has a competition, all dancers compete at the same level no matter how much time they spend in the studio. Everyone is competing against each other in each particular age group.
Remember that categories and criteria will vary by dance competition and depend on the organizers and their goals for the event. Studio directors typically attend competitions that align with their goals for a positive dance competition experience.
How Are Dance Competitions Judged?
Judges may use various methods to score the performances, such as a numerical scoring system, letter grades, or a ranking system. Some competitions may also use a combination of these methods. The scores are usually based on a predetermined set of criteria intended to provide a fair and objective evaluation of the performances.
What Criteria Are Judges Basing Their Scores On?
Dance competitions are typically scored by a panel of judges who evaluate the performances based on specific criteria. The criteria and scoring systems used can vary depending on the competition and the dance style performed. Here are a few factors that judges may consider when scoring a dance competition:
Technical skill: This includes the dancer's technique, control, and execution of the movements.
Artistry: This includes the dancer's interpretation of the music and use of expression and emotion.
Choreography: This includes the originality and creativity of the routine, as well as the structure and flow of the movements.
Presentation: This includes the overall appearance and performance of the dancer, including stage presence, costumes, and use of props.
Additionally, there is a time limit for your dance routine, and sometimes, there is a category for extended time.
Dance Competition Awards Ceremony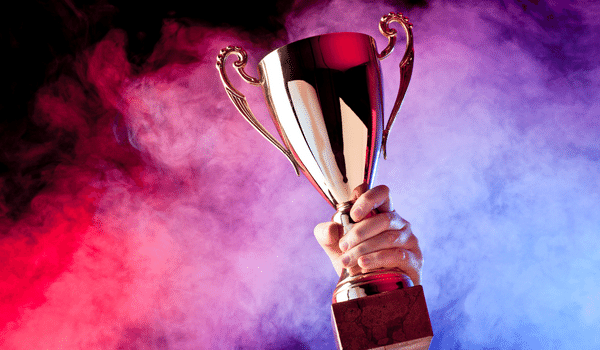 An awards ceremony for a dance competition can be a fun and exciting event where dancers and choreographers are recognized and celebrated for their hard work and talent. During the awards ceremony, adjudication awards will be announced for each dance. Depending on the competition, a dance may be announced as Platinum, Crystal, High Gold, etc. specific adjudication scores are given to the studio owner after the awards ceremony is over.
What type of awards?
When dancers receive their award placements, they may receive a trophy, a medal, or a plaque. In addition, some competitions give out pins. Some may give out medals and save trophies for overall awards.
One of the best parts of dance competitions is they have a videographer and a photographer to capture all the action on stage. You will indeed find some photographs to purchase of your favorite dancer(s). Parents are prohibited from videotaping, so recordings of dances must be purchased through the dance competition.
Why Compete At Dance Competitions?
Dance competitions can be an excellent way for dancers to showcase their skills, gain exposure and improve their performance. They can also be a fun and exciting way to watch and support the dance community. Whether you're a competitive dancer or there to support your favorite dancer, a dance competition is a fun and entertaining event. Yes, they can be exhausting with costume changes and long days and evenings, but they are fun!
From a dancer's perspective, it is a great opportunity to meet other dancers, and be inspired by their performances. From a parent perspective, it is a great opportunity for you to see how your dancer and studio compare to others – some may dedicate more or less time in the studio and that often shows on stage. No two competitions are the same,. Generally you will compete against different studios at different competitions which makes it fun to see all the various creative costumes, talent and choreography that is out there.