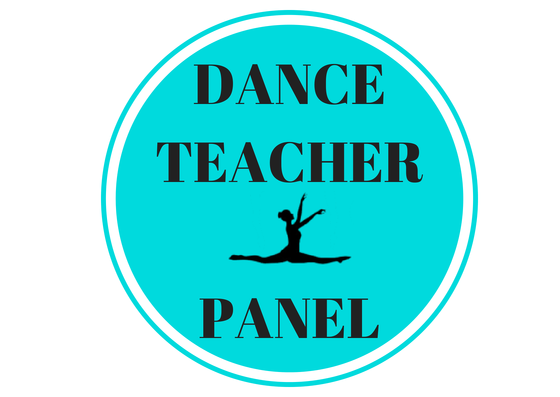 This post may contain affiliate links that allow us to earn a small commission at no additional cost to you.
I am so excited about our new feature here at Your Daily Dance.  A couple of weeks ago I asked if there were dance teachers interested in being part of a dance teacher panel to offer advice for some of the many dance questions that arrive in my inbox.  The response was great and I am thrilled for you to get to know the four dance teachers that are serving on our panel.  With their vast knowledge and experience, they will be a wonderful resource for dancers and dance parents.  Got a question you would like to ask, use the form below and your question may be chosen as one of our weekly featured questions.
Temperance Robancho

No Limits Dance Center
Wake Forest, NC
Temperance is a graduate of Oklahoma City University where she received a BFA in Dance Performance.   Prior to owning her own studio, Temperance taught at three wonderful studios, each very successful in both recreational programs and competitive dance teams. She has seen all sides of the dance studio industry and now enjoys pouring her creative energy and new ideas into an elite group of dancers.  "The first year of owning a business has been more rewarding than I can put into words. Seeing my kids grow, thrive, and excel in an environment I created myself is truly a gift. I am thrilled for year 2 and many years to come in the future."  My philosophy is simple: Practice makes Progress. You Get What You Give.  
Sherise Kivan

Bloomington, IL
Sherise Kirvan is a dance instructor at a studio in Bloomington, IL which caters to both recreational and competitive students. She began dancing at age 3 and now teaches all ages in jazz, ballet, hip hop, lyrical, musical theatre, and tap, which is her specialty. In addition to her studio work, Sherise has served as choreographer and performer, as well as director and assistant director, for dozens of theatrical productions. She is the mother of 2 young girls, aged 8 and 5.  Each of them takes classes at the studio where Sherise teaches.
Laura Bishop

Artistic Director of Bishop Dance Productions
Kamloops, British Columbia, Canada
Laura opened her studio in 2012 but has been teaching dance for over 25 years. Her background is extensive, having trained in Ballet, Tap, Jazz, Musical Theatre, Voice and Acting. She has also worked professionally in both theatre and music and is always excited to pass on this knowledge and experience to her students. Laura is also an adjudicator, working for numerous competitions and festivals throughout Western Canada. In this capacity, she is able to inspire and motivate students of all ages and levels and has an opportunity to see some of the amazing young talent we have in our region. Laura is known for her work with preschool dancers, wonderfully trained Tap dancers and entertaining Musical Theatre performers!
As a studio director, Laura has built a warm home for her many dancers and their families. BDP is a safe and nurturing environment where dancers can express their individuality while building strong technique and professional performance skills.  Laura is very excited to be a part of the Dance Teacher Panel and she looks forward to helping dancers and dance parents with their questions.
Lesley Angela Davis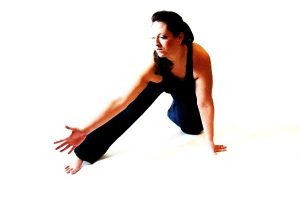 N'ertia Dance Company
Garland, Texas
"Passion comes first, everything else is secondary."
Lesley attended Texas Woman's University where she received her BA in Dance Education; she was also a member of the TWU Dance Company, DanceWorks. Lesley has had the opportunity to train and perform with various Dance Professionals from around the world. Her dance background includes African, Ballet, Contemporary, Hip-Hop, Modern, Tap, Jazz, and Colorguard with an emphasis on Precision Dance and Drill-Team. Because of her training, Lesley has been able to lead dance intensives and create choreography for various dance companies, schools, organizations and programs. Lesley was a four-year member of the Mesquite High School Colorguard and Winterguard, a two-year member of the Mesquite High School Drill-Team, and after graduation she was selected to be a member of the Trinity Valley Community College Cardettes Drill-Team where she danced for two years. Lesley's dance and performance training is rooted from the Stars of Tomorrow Dance Company & Pee-Wee Drill-Team in Mesquite, Texas
[contact-form to='[email protected]' subject='Dance Question'][contact-field label='Name' type='name'/][contact-field label='Email' type='email' required='1'/][contact-field label='I am a…' type='radio' required='1′ options='Dancer,Dance Parent'/][contact-field label='Question' type='textarea' required='1'/][/contact-form]