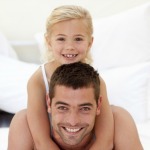 Father Daughter Songs have been requested by several people as studios prepare for their annual Father Daughter Dance for their dance recital.  Check out the list of Father Daughter Songs below and if you have a song that you think should be on our list, leave a comment below so we can check it out.   Enjoy!
Father Daughter Songs Playlist
*YDD is proud to be an iTunes affiliate.
A Wink & A Smile – Harry Connick, Jr.
Ballerina Girl – Lionel Richie
Butterfly Fly Away – Hannah Montana & Billy Ray Cyrus
Butterfly Kisses – Bob Carlisle
Cinderella – Stephen Curtis Chapman
Daddy's Little Girl – Dream
Daughters – John Mayer
Father & Daughter – Paul Simon
Forever Young – Rod Stewart
I Am Your Child – Barry Manilow
I Hope You Dance – Lee Ann Womanck
I Just Love You – Five For Fighting
I Loved Her First – Heartland
In My Daughter's Eyes – Martina McBride
Isn't She Lovely – Stevie Wonder
Itty Bitty Pretty One – Screamin' Jay Hawkins
Let Them Be Little – Billy Dean
Little Miss Magic – Jimmy Buffett
My Girl – The Temptations
My Heart Belongs To Daddy – Sophie Milman
My Little Girl – Jack Johnson
My Little Girl – Tim McGraw
My Wish – Rascall Flatts
Never Grow Up – Taylor Swift
Red Robin – Clark Richard
Stealing Cinderella – Chuck Wicks
Steppin' Out With My Baby – Tony Bennett
That's My Daughter – Kell
Your Joy – Chrisette Michele