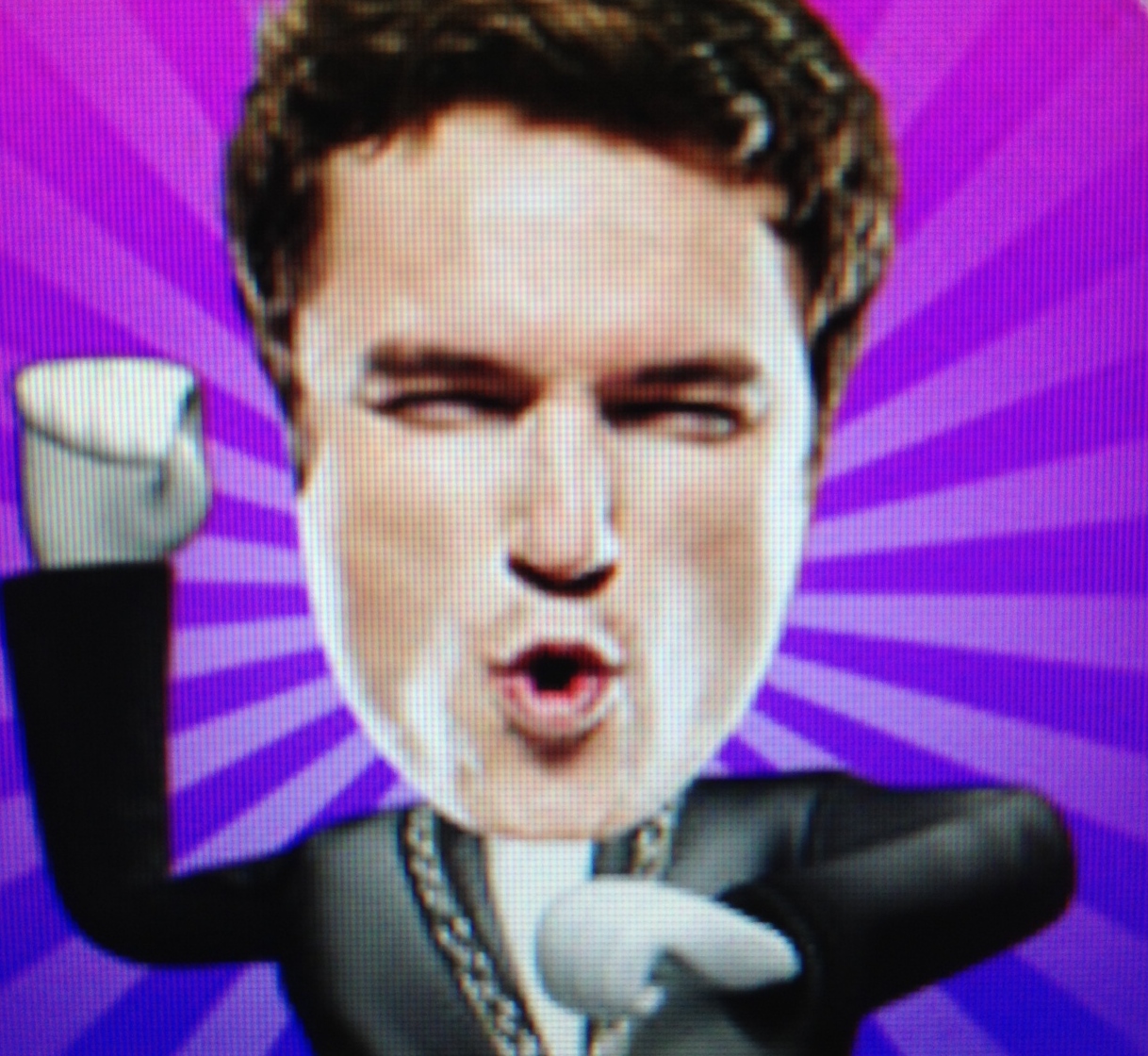 We had so much fun with the Santa Dance Booth App that we could not resist giving the Gagnam Dance Booth App a try as well.  Our family has had a great time with this app and seeing the grandparents break it down Gangnam style is hilarious!
Update 1/28/2013 – This app is no longer available in the U.S.

The Gangnam Dance Booth App works a lot like the Santa Dance Booth App.
Step 1. Take a picture or choose a picture from your camera roll. You are able to size the head section to the picture of the face. We have experimented with family members, the dog, and of course our Elf on the Shelf!
Step 2. Check out the options in the Costume Shop. There is a male and female version in the tuxedos. That in and of itself can lead to some comical moments. There is also a free version of a guy in a blue jacket. There are several paid options which include a ballerina!
Step 3. Before your dancer begins to dance, you can choose the camera option at the top right to change the picture of the background. The camera allows you to choose a photo from your camera roll. Otherwise, your background looks like a disco scene.
Step 4. As standard with this app, your dancer will dance to Gangnam style, but you can also choose music from your playlist. The app will analyze the song and then do the Gangnam style dance to the tempo of your song choice – pretty cool! We tested it out on Handstands by Chairlift.
Our elf breaking it down – Gangnam style.
Note – the Gangnam Style YouTube  video playing in the lower right corner.
To make your dancer fall down, tap the right side of his head on the screen.  To make the dancer change poses, tap the right side of his waist.
Step 4. After you enjoy the video, you have the option to Save 1 minute of video, Save all or Cancel.
We hope you have as much fun with the Gangnam Dance Booth App as we have! Your dancing may have never looked so good! 🙂
You might also like:  Santa Dance Booth App