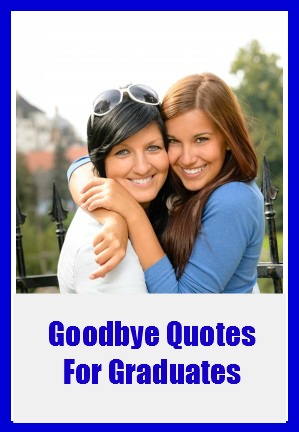 Each year at our last recital, the senior dancers say goodbye and there is not a dry eye in the place.  Our Studio Owner reflects on the dancers and her time spent watching them grow both as dancers and into young women.  It is bittersweet.  The dancers are ready for their next phase of life, but thoughts of leaving life long friends, teammates, teachers and family seem to hit them in that moment.  In the midst of tears and sadness, there is beauty.  Beauty that these dancers have grown to love these people and the art of dance so much.  Some of these girls have aspirations to have a career in dance, others are excited to be a part of a college dance team and some, while they enjoy dance, are ready to leave it behind and begin to make their mark in different areas.   Listed below are a few "Goodbye Quotes" for those dancers leaving the comfort of home and moving on to new adventures.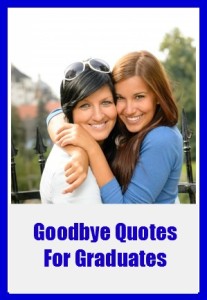 "Never say goodbye because goodbye means going away and going away means forgetting."
―     J.M. Barrie,     Peter Pan
Goodbye Quotes
"How lucky I am to have something that makes saying goodbye so hard."  -Carol Sobieski and Thomas Meehan, Annie
"Remember me and smile, for it's better to forget than to remember me and cry."      –  Dr. Seuss
"Goodbye may seem forever. Farewell is like the end, but in my heart is the memory and there you will always be."
―     Walt Disney
"Parting is such sweet sorrow that I shall say goodnight till it be morrow."
―     William Shakespeare – Romeo and Juliet
"The two hardest things in life are saying hello the first time and goodbye for the last." – Unknown
"We only part to meet again."  -John Gay
"Goodbyes are not forever.  Goodbyes are not the end.  They simply mean I'll miss you.  Until we meet again!" – Unknown
"Don't be dismayed at goodbyes.  A farewell is necessary before you can meet again.  And meeting again, after moments or lifetime, is certain for those who are friends."  -Richard Bach
"Why does it take a minute to say hello and forever to say goodbye?"  -Author Unknown
"Nothing makes the earth seem so spacious as to have friends at a distance; they make the latitudes and longitudes."  -Henry David Thoreau
"Don't cry because it's over.  Smile because it happened."  –  Dr. Seuss
"Promise me you'll never forget me because if I thought you would, I'd never leave."  -Winnie The Pooh
"No distance of place or lapse of time can lessen the friendship of those who are thoroughly persuaded of each other's worth."  – Robert Southey
"The return makes one love the farewell."  – Alfred De Musset
"No more words. We know them all, all the words that should not be said. But you
have made my world more perfect."
– Terry Pratchett
"The song has ended, but the melody lingers on."  – unknown
Do you have a favorite "Goodbye" quote?