Hinge – A position of the torso in which the heels are lifted, knees are bent, and body is in a straight line from the knees to top of head. Pelvis remains locked into this alignment.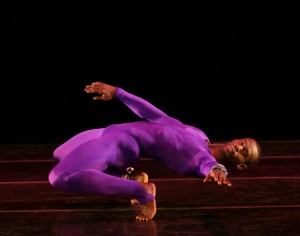 Photo Credit:  Jamar Roberts – Alvin Ailey Dancer, Paul Kolnik Photography
Steven Lane/The Columbian
For information on perfecting your hinge, check out Dance Spirit's How To Hinge article here.