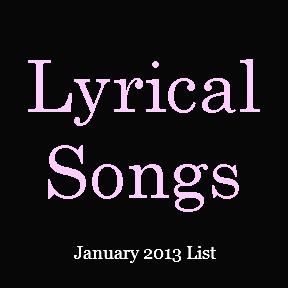 We are checking out lyrical songs for today's Monday Music List.  Hope your weekend was great!
Lyrical Song List:
Click the play button to hear a 30 second song clip.  Click the view button to hear a longer clip (1:30) in iTunes.
YDD is an iTunes affiliate. All song links open in iTunes.