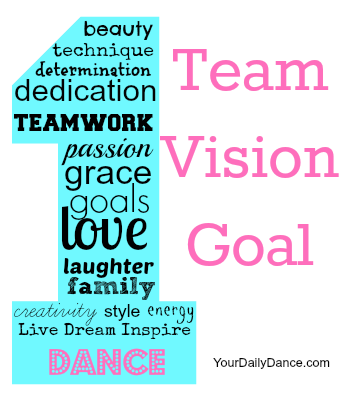 This post may contain affiliate links that allow us to earn a small commission at no additional cost to you.
There is so much excitement at the beginning of the new competitive dance year.  For some it may be the first time embarking on the dance company experience.  For others, it may be their senior year, or a year they moved up to a different team.  Whatever the case may be, dancers and dance parents are excitedly looking forward to a new year of growth, experience, and let's face it to find out what songs are being used and eventually what the costumes look like.
One of the things I enjoy most about Your Daily Dance, is the opportunity to interact with a variety of dancers and dance families from a wide range of dance studios.  I'm pretty sure no two studios are alike, but what they all have in common is this:
One Team, One Vision, One Goal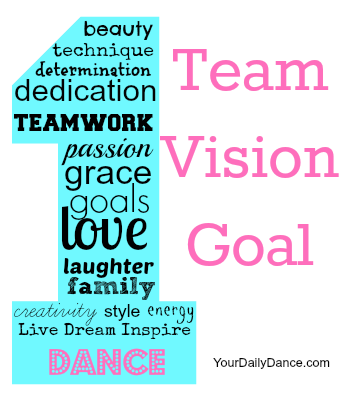 They take pieces and parts of these things and create beautiful things for beautiful and talented children, who have a passion for dance.  It is my hope that you enjoy your dance year immensely, that you see growth in your dancer, and when competition season starts, you don't forget to say the Dance Mom Prayer.  Happy dancing and here's to an awesome new year.