We all know dancers love bling and beautiful bedazzled costumes are a favorite.  So how about adding some pizazz to your sneakers or hip hop shoes with a few rhinestones?  This simple step by step tutorial will have your shoes sparkling in no time.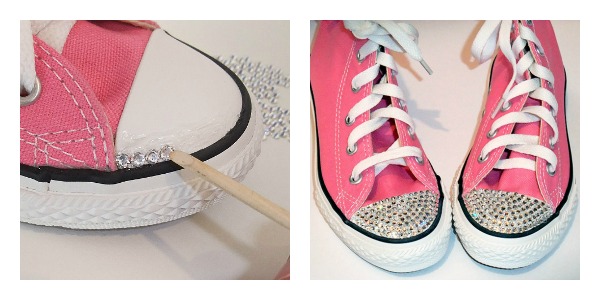 Supplies:
Swarovski flatback rhinestones
Jewel setter
Sand Paper / Emery board
e6000 adhesive:
Piece of cotton cloth / hanky
Orange stick: Small wooden stick used for pushing back cuticles.
Isopropyl alcohol (rubbing alcohol)
Converse boots / trainers / shoes
Check out Crystal and Glass Beads full tutorial on how to rhinestone your shoes.