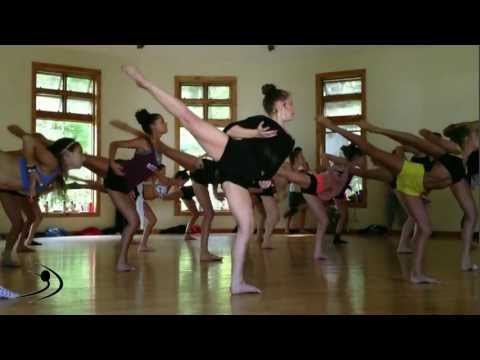 If you are exploring summer options and looking for something different, consider The Dance Sessions.  I stumbled across their video a couple of months ago and was immediately captivated.  First and foremost The Dance Sessions was co-founded by Sonya Tayeh.  That for me, immediately shouts, check this out, it's gonna be good.  Not because she is on SYTYCD, but because her work is intriguing and unique and she likes to push and through that pushing and exploring, there is so much beauty.
What the staff and faculty say about the dance sessions:
[youtube VeIsYlh7de0]
The Dance Sessions is for the dancer who is passionate about dance and ready to explore a different side of themselves.  As the video mentions – away from their studio, away from being judged at competitions, away from the distractions of everyday life.  To go and be in a place with people who love to dance for the sake of loving to dance, not to outshine the person beside you.
Oh, and did you catch the part in the video about no mirrors – just the dancers feeling the movement.  Love that.
The Dance Session Details:
Dates:  July 28 – August 3, 2013
Where:  Prindle Pond in the hills of Massachusetts
Price:  $1475 includes housing and meals
*There are some financial aid options available
Faculty:  Chris Jacobsen, Sonya Tayeh, Brooke Pierotti, Jenn Freeman, Craig Hollaman, Liz Schmidt, Monique Smith, Caroline Lewis, Melody Lacayanga
Ages:  13 – 19
Here is an overview:
[youtube ADiyRtuKyVQ]
Have you attended The Dance Sessions before?