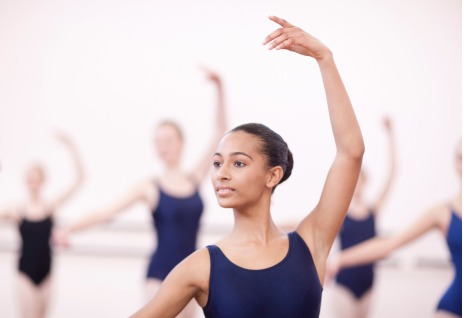 Reader Question:
Last year, I was one of the few girls on my team who was not chosen to perform a solo, duet or trio.  I would like to be chosen for something next year and have worked really hard this year in all my classes.  I will audition in June for next year.  Do you have any advice on how I can prepare for that audition?  I have done my best in class, but my studio hires outside dance teachers to judge auditions and I really want to impress them.  I am 13 years old.  
Originally featured:  March 2015
Temperance:
Good for you for wanting more for yourself, and wanting to stand out at your upcoming auditions. My biggest piece of advice though would be to treat every single class as an audition. Audition for those dances you want to be part of RIGHT NOW- I would bet money that your teacher(s) are already creating ideas for next year, are looking at students who have been stepping up and really improving, and are starting to form new dances in their minds already. That's just the life of a dance teacher- their minds never stop. Some tips are to take corrections in a mature way, never question what your teacher says or complain that you just "can't do it" and prove to her that you can, or at least improve upon it. Be kind in class, stand out by being focused, stand out by always coming to class in a neat and professional appearance. Blend in your group dances- stand out during technique classes. If your studio has improv times, use that time to showcase your style and strengths. Go full out 150 percent of the time. Those things will get you what you want, not necessarily your talent. Obvious improvements and effort are the keys to your success!!  Try not to stress over the guest judges at your audition. They are there to provide you with the atmosphere of a real audition and to give your teachers an outsider's point of view.   Yes– their "scoring" and critiques matter a lot! But ultimately, it's how far you have come in classes with your everyday teachers that probably matters more.
Sherise: 
I think you have done one of the best things you can do and that's to not give up and keep working hard!  Even though your studio hires outside judges, one thing you can do is ask your dance teacher/studio owner what you need to improve on. You can also ask if there are certain things she has asked them to look for or if she is looking for anything specific.  Make sure you are stretched and ready to go. Don't show up last minute. Don't talk or be disrespectful while learning the dances. If you find a dance/combination tough don't be afraid to ask questions! There is nothing wrong in doing this – it shows you care and want to do it correctly. If you are given a correction, tell them thank you and do your best to apply that correction.  Don't go in thinking about it as a competition with your teammates. You are all unique and talented! Go in and be you and give it your all.
[contact-form-7 id="62098″ title="Contact form 1″]