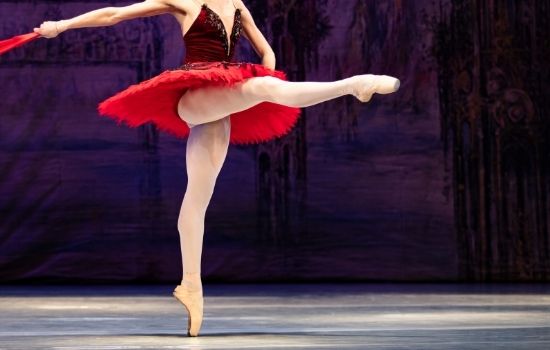 This post may contain affiliate links that allow us to earn a small commission at no additional cost to you.
Dance Costumes – we've all got them; some of us have them piling up in closets, bins, drawers, or the attic. So what do you do with them? Do you keep every dance costume your dancer(s) have worn? Some choose to keep the costumes that have a special meaning, such as your dancer's first costume or first solo costume, or maybe that group dance that was a favorite, or perhaps, you decide to keep the costumes your dancer loves most.
So what are your options?
1.  Keep Your Dance Costumes
A lot of dancers and their parents like to keep them.  If your studio uses regular clothing for some of their dances, you may find that your dancer is not quite as attached to those as maybe she was to the costumes when they were younger, and things are more like a typical dance costume with sequins and rhinestones.  Why keep them?
Memories – you get attached, thinking back on who was in that adorable group dance and how cute those little dancers were – its hard to let go sometimes

Younger cousins or siblings love to dress up in them

Pieces and parts can be used for Halloween Costumes

My mother kept mine, and my children and nieces have loved looking at them, dancing in them, and getting a lot of laughs over the years.  Those comments like "Mom, you really wore purple fish nets with your costume?  Yes dear, yes I did, and we thought we looked fabulous!" have given us a lot of good laughs. 
If you have the space in a closet, that is ideal; if not, storage bins are a great option.  
2.  Create A Quilt
Some parents choose to make a quilt out of pieces of each costume to give to their dancers after their senior year.  This may be a great option if you or someone in your family sews. 
3.  Donate Your Dance Costumes
Check with local theater companies, preschool programs, or school drama and dance departments.  Also, if your studio offers dance camps throughout the summer, your studio owner may also be interested in using them.
4.  Sell Your Dance Costumes
You can try eBay, of course, or one of several costume resellers.  See our list of costume resellers here. Costume resellers are like any consignment store in that they take a percentage of the selling price.  Typically, they sell higher-end or custom costumes.  In addition, there are various Facebook pages that allow you to sell your costumes. Many families opt to sell the costumes and put the money towards costumes for the upcoming year.
What do you do with the dance costumes at the end of the season?