If you have a dancer that is passionate about dance, chances are they make the most of the space in their room or throughout your house to practice. Have you heard those words? "Mom, could we add a ballet barre over here and a mirror on that wall?" My own daughter had quite a bit of dance space in her room and a space to tap, but the ideas were always flowing on how it could be further enhanced.
Check out these examples from Houzz.com for inspiration. If you have not visited Houzz before, be warned, it is addictive and you will be exploding with ideas to decorate your entire house. For now, here are a variety of examples on creating a space for your dancer. They range from the very simple to the over the top!
Clean and sleek space ideas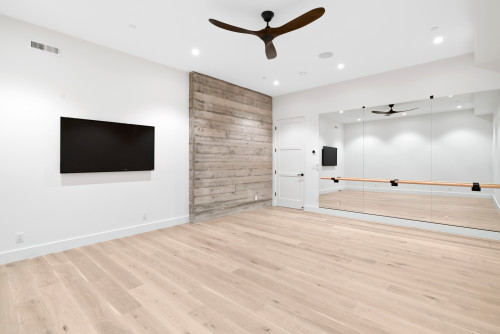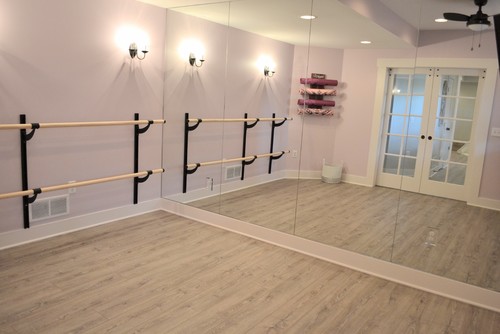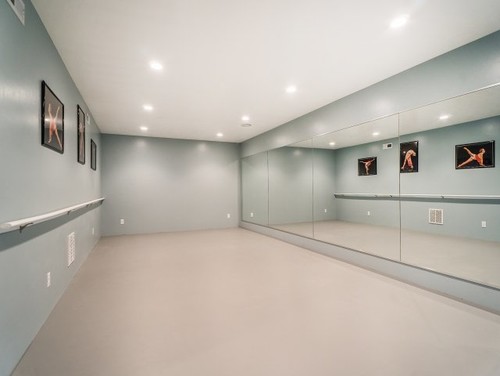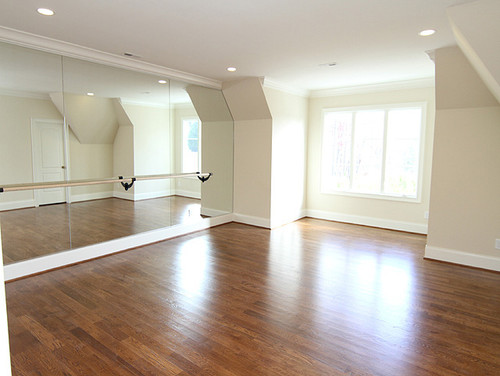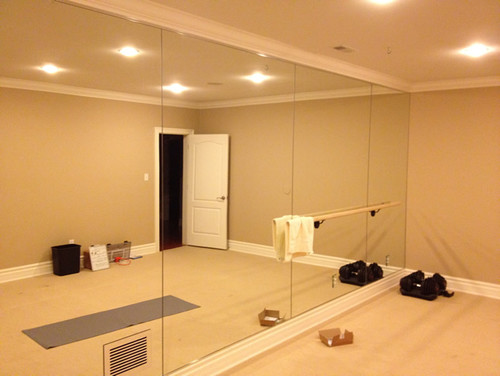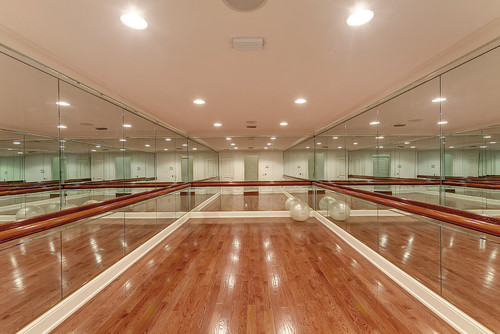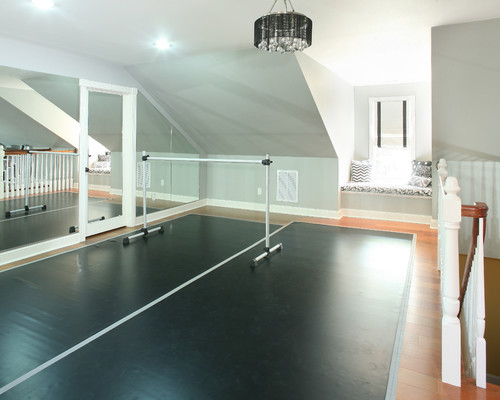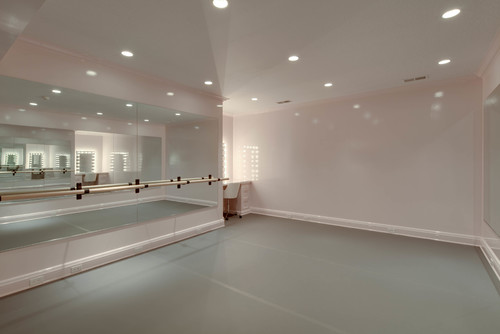 ---
Girly spaces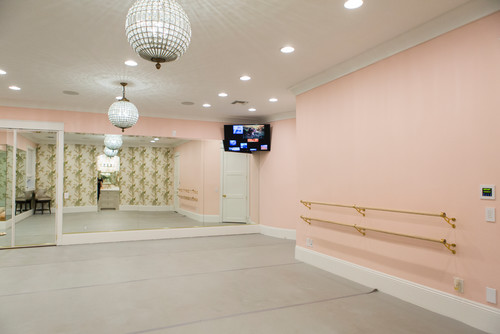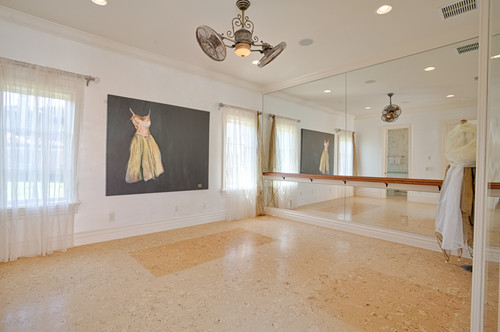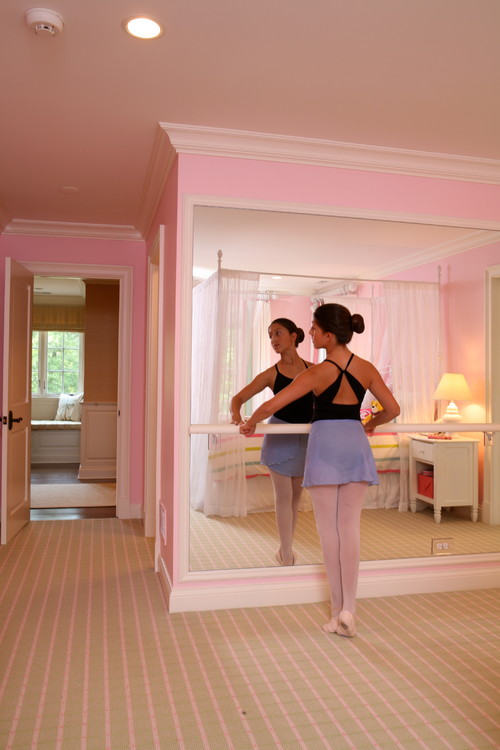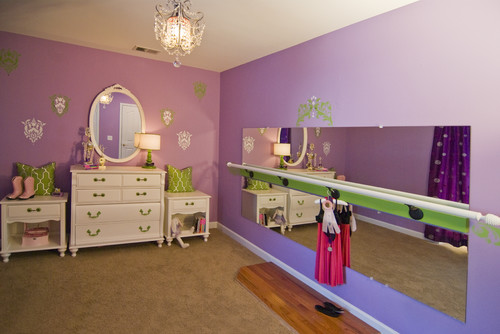 ---
Making the most of your space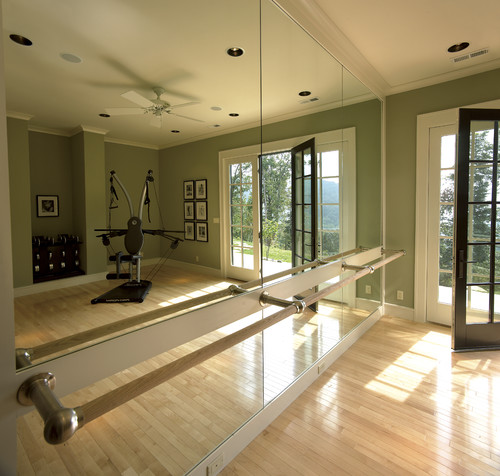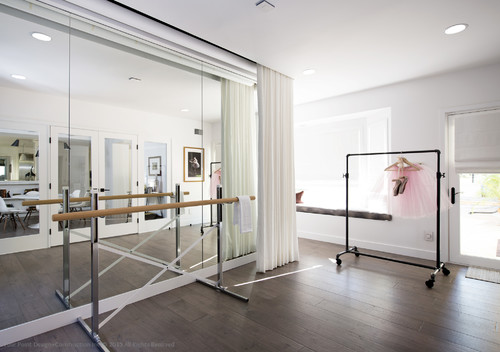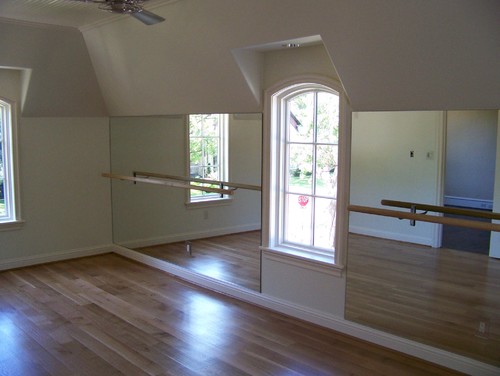 ---
Colorful Spaces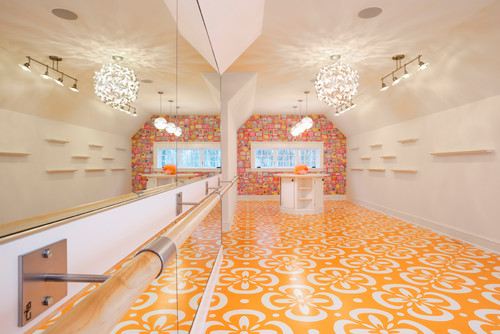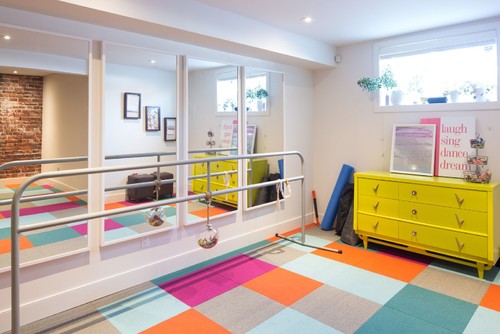 ---
Dance Space & Display Costumes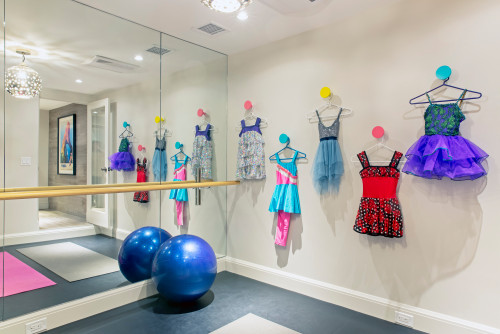 ---
Making the most of small spaces…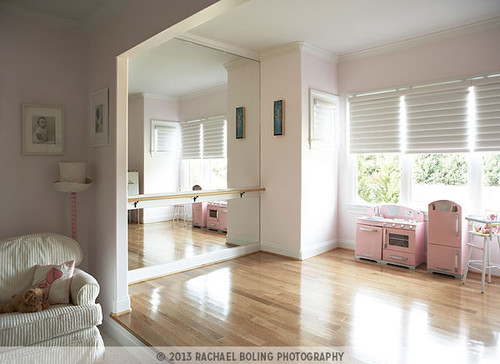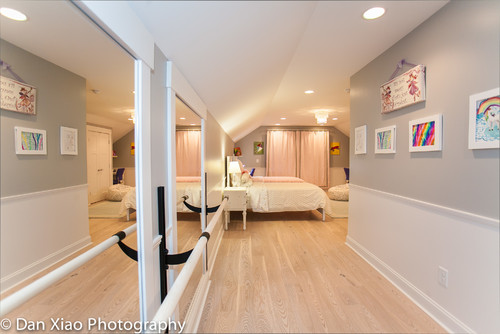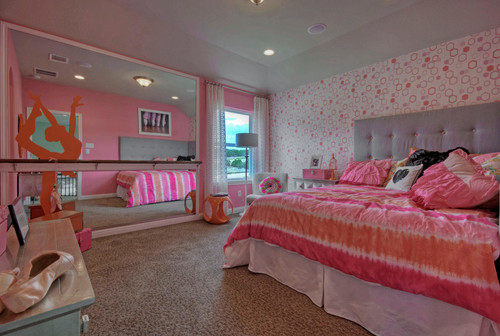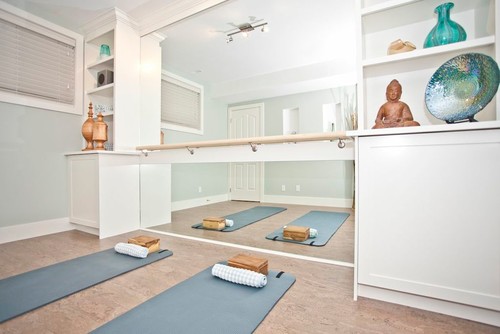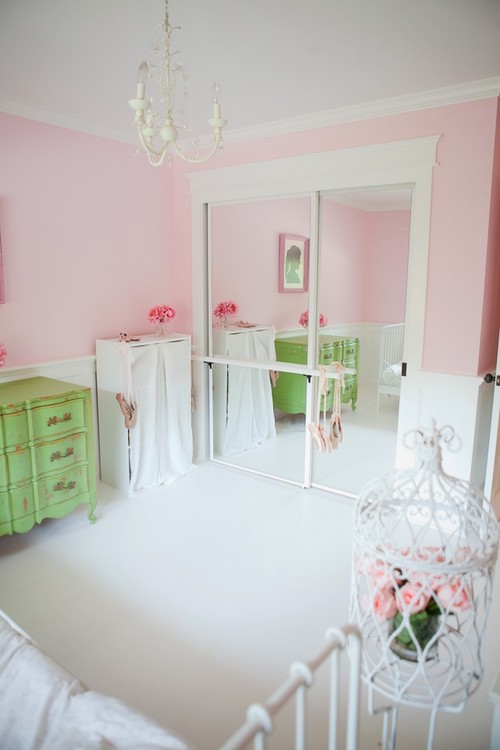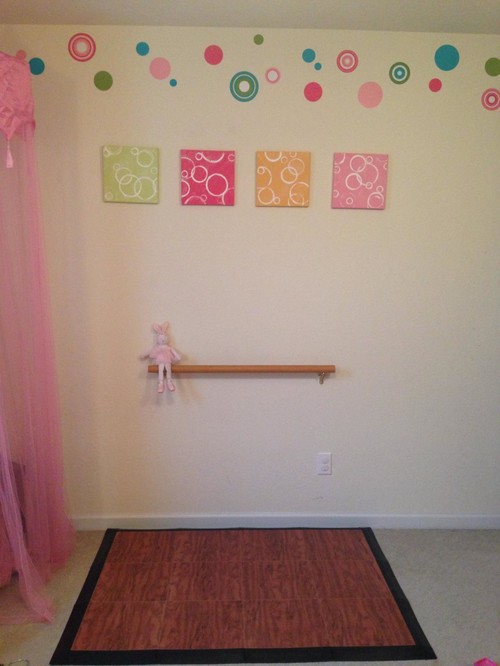 If you have questions about any of the items featured in these rooms, go to Houzz.com and each room has the option to ask a question. Just click the button, fill out the form and someone will get back to you.
Do you have any tips or suggestions for creating a dance space in your home? Is so, leave a comment below.
Editors Note: This post was originally posted in August 2012 and has been completely revamped and updated for accuracy and comprehensiveness.
---